ABOUT US

PROJECT PORTFOLIO

BEST PRACTICES

CONTACT US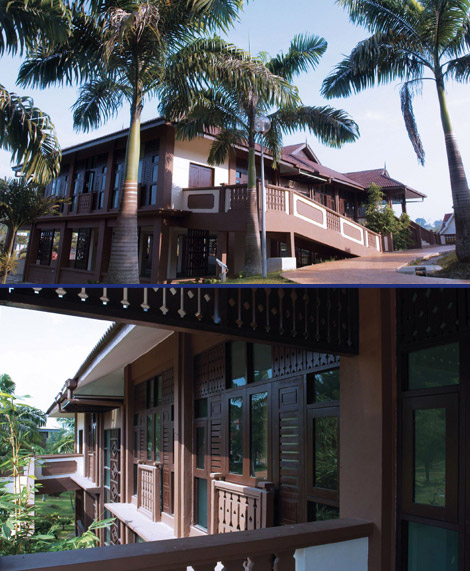 Johor State Pavilion
Going above and beyond
In December 2007, we were commissioned by the State Economic Planning Unit to capture the Spirit of Johor in an architectural showcase at the Malaysia Agriculture, Horticulture, and Agro-tourism (MAHA) exhibition site.
Paying homage to Johor's rich cultural identity, the 1,000 sq.m. pavilion situated on 1,360.50 sq.m. of land boldly combined traditional embellishments such as gable rooftops with modern space interpretations. The result: a stunning 2-storey building replete with indoor and open exhibition spaces, offices and amenities, which was completed a week ahead of schedule on 31 July 2008.
Adding a feather to our cap, the pavilion was declared "Best State Exhibition Pavilion" in MAHA 2008.