ABOUT US

PROJECT PORTFOLIO

BEST PRACTICES

CONTACT US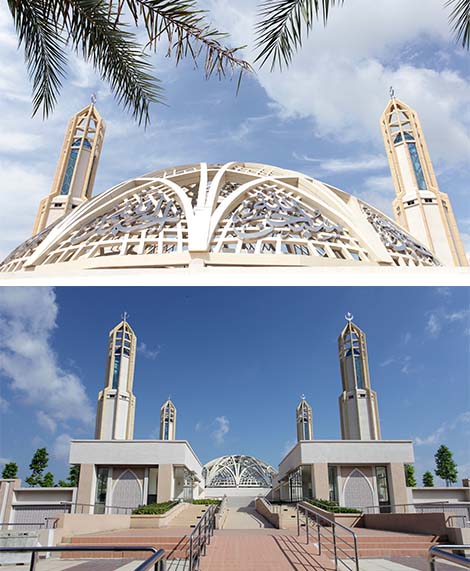 Kota Iskandar Mosque
The crowning glory
The Mosque sits aloft the highest elevation in
Kota Iskandar, serving as a visual gateway to
the new administrative
Its majesty is reiterated by a faceted glass skylight
that crowns the building, bathing worshippers in
natural light, and the six minarve centre.ets that cut
through the skyline with a graceful yet reverent
elegance. The mosque continues the
architectural brilliance of the Bangunan Sultan Ismail.
Subtle reminders of faith adorn its interior:
intricate carvings of Quranic verses and Islamic
motifs decorating the walls and grilles. The mosque
also features a resplendent roof garden.
The development of the Mosque has completed on 2014.
Architectural Inspirations
Entering a world under which river flows, where flowers and fruits are in abundance, where beauteous surroundings and soothing sounds saturate the senses in serenity and solitude is like entering the eternal garden of Paradise.
Features of Kota Iskandar Mosque
• Accomodates 6000 People
• Skylight Reflective Pool
• Beautiful Garden Suroundings
• Green Roof
• Photo Voltaic Panels
• Rain water harvesting
• Green Material
• Viewing Area for Non-Muslims
• Dedicated Religious Dept Wing